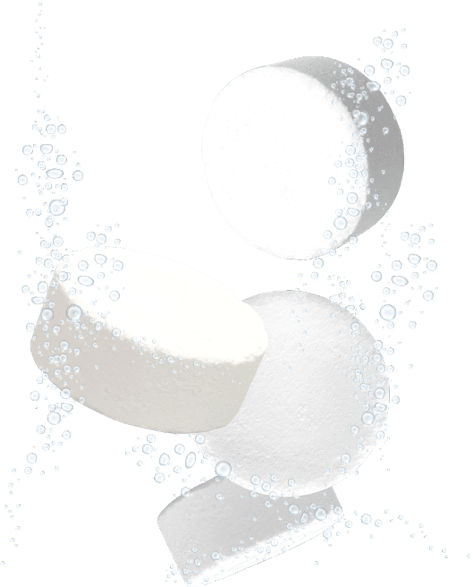 The easiest way to tackle those extra-tough loads of laundry
Laundry Masher - Oxygen Cleaning Tablets
Enhance the Power of
Your Wash for the
Ultimate Clean
Laundry Masher - Oxygen Cleaning Tablets
Multipurpose stain fighter and odor remover
Only 1 tablet per wash required
15 pieces can be used at any temperature
setting
The Boost You Need for Brighter Colors and Whiter Whites

If stains were mosquitos, Laundry Masher's Oxy Tablet would be the fly-swatter.
Improve the cleanliness and smell of your clothes by adding an Oxy Tablet. Each one enhances the already-impressive cleaning power of the Laundry Masher.
Ingredients include: Sodium Bicarbonate, Sodium Percarbonate, Citric acid anhydrous, Sodium C14-16 Olefin Sulfonate, Sodium Citrate, Tetraacetylethylenediamine, Magnesium Stearate, Sodium Silicate Anhydrous, Polyacrylate acid, Talc, Protease, Amylase.
Forget Bleach and Vinegar. Try This.

01

When using a cold setting, pre-dissolve the tablet in hot water before adding to the wash. Otherwise, just throw it in.

02

Allow 30-60 minutes for best results.

03

Remove your items and dry as recommended.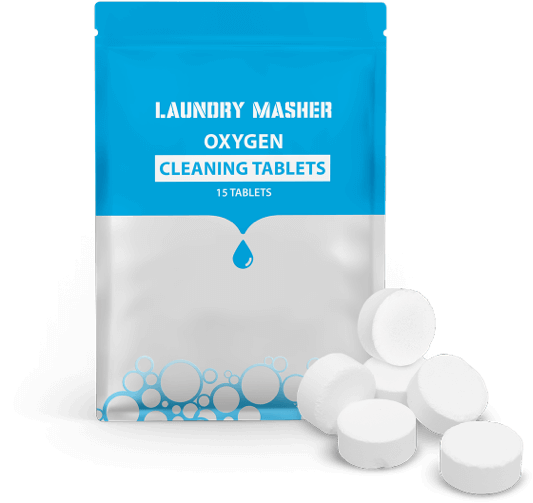 PRODUCT SPECIFICATIONS

Includes 15 tablets per pack
Contains just 5 grams of sodium percarbonate per tablet
Minimum use 1 liter of warm to hot water
Laundry Masher - Oxygen Cleaning Tablets