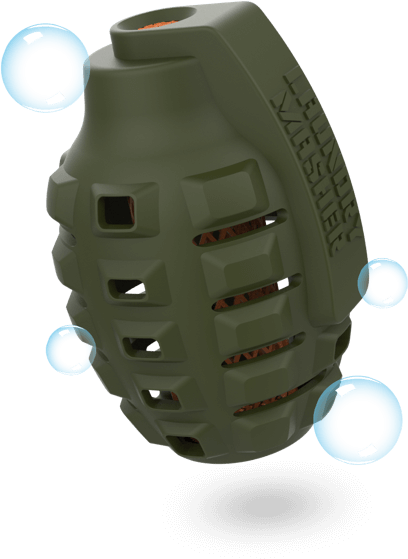 The rugged, compact design saves space and helps destroy odors
Laundry Masher - Grenade
Tough on Dirty Clothes,
Gentle on Skin
Nano silver-infused ceramic Hyperwash™ beads
kill microorganisms and nasty odors
Good for 200 washes
Satisfying fresh linen scent
Reduce messes, no pouring involved
Toss this Grenade and Win the Laundry War!

If you're tired of excess soap residue, mildew, odor, measuring out additives, and handling bulky plastic bottles, then this grenade is for you!
Keep your clothes clean, fresh and ready for battle with the Laundry Masher grenade.
An Army of One Is All You Need

01

Place the Grenade Laundry Masher inside the washing machine and shut the door. Select the appropriate setting.

02

Allow the Laundry Masher's unique shape and powerful Hyperwash™ beads to work their magic.

03

Enjoy clothes that are bright, clean, and odor-free. Your Laundry Masher is ready for the next load.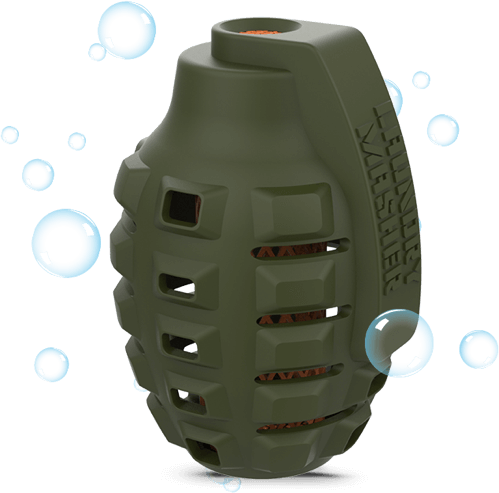 PRODUCT SPECIFICATIONS

Measures 93.5 mm tall and 65.5 mm across (at widest point)
Thermoplastic rubber (TPR) exterior with polypropylene (PP) mesh core
Shock absorbing vented design for reduced rattling