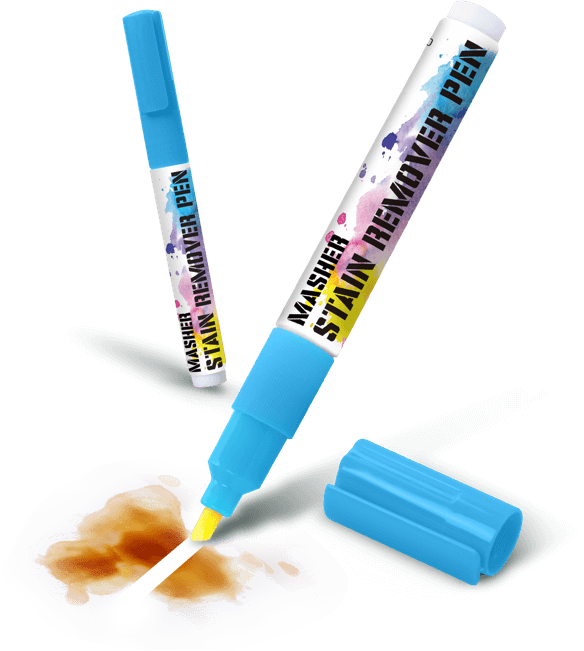 Treats fabric stains immediately wherever they occur
Laundry Masher - Stain Remover Pen
The Powerful Pocket
Pen Perfect for
Punishing Stains
Dryer Masher - Stain Remover Pen
Perfect for on-the-go lifestyles
No mess, nothing to get on hands
Safe for travel
Good for treating stains before they set in
Dine Out with Added Confidence

Keep a Stain Remover Pen nearby and you'll be ready the next time disaster strikes your dining experience. This product was formulated to remove all the toughest stains including coffee, tea, wine, BBQ sauce, ketchup, salsa, and juice. Take it with you wherever you go.
Target Ugly Blotches with Precision

01

Carefully blot any excess liquid.

02

Press the tip of the pen into the stain and dab repeatedly to release the cleaner.

03

Move the pen back and forth across the stain until it starts to clear.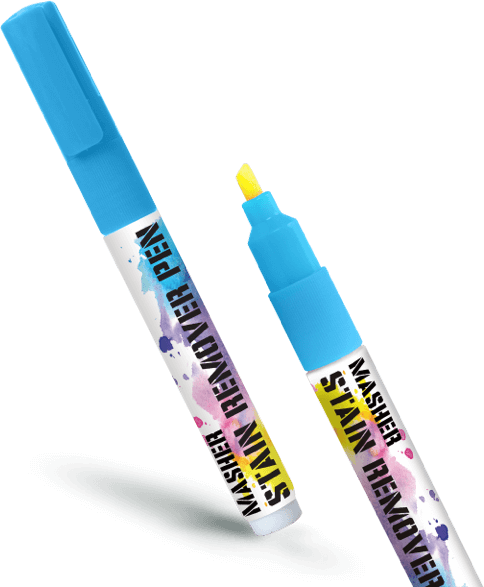 PRODUCT SPECIFICATIONS

Does not contain bleach
Microfiber application tip treats stains quickly
Pen sized with clip-on lid for easy carrying
Dryer Masher - Stain Remover Pen