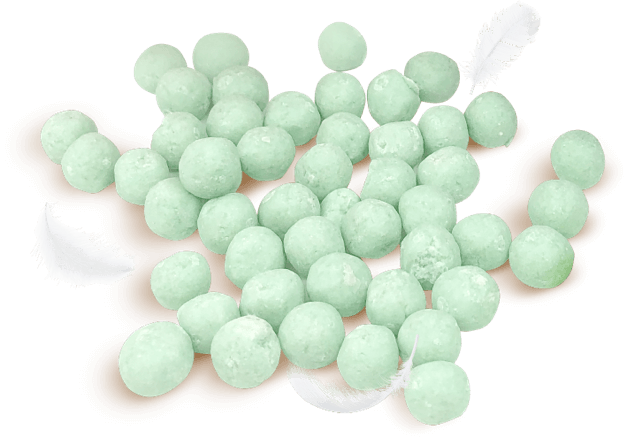 Manage unwanted wrinkles and static cling by planting one of these in your dryer
Dryer Masher - Fabric Softener Beads
Stay Fresh as a Garden
Rain with Convenient Dryer
Masher Softener Refills
Dryer Masher - Fabric Softener Beads
Refills last approximately 30 drying cycles on any
tumble dryer setting

Replace fabric softeners and dryer sheets

Lightly scented

Soften fabrics
Looking for a Sweet New Way to Refresh Your Laundry?

Although the physical shape of the Dryer Masher (be it the Morning Star or the Strawberry) ensures a thorough drying, it is the scented refills within the core that provide the real magic. Make sure you're stocked up on enough replacement Dryer Masher Softener Refills to cover your household needs! Once you try the Dryer Masher, you'll never want to go back to liquid softeners or dryer sheets again.
Add This Piece of Fruit to Your Dryer Basket

01

Replace as needed. Twist open the Dryer Masher core using your fingers or a coin.

02

Ensure the bag remains sealed after use. Do not allow the refills to get wet.

03

Store in a safe, dry place away from children or pets.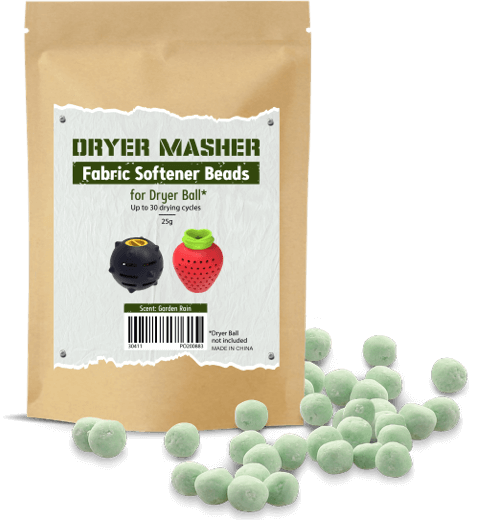 PRODUCT SPECIFICATIONS

25 grams per pack
Pleasing Garden Rain scent
Easy to store refills should remain sealed until ready for use
Dryer Masher - Fabric Softener Beads